Premier Hot Tub Hire offer a range of hot tub related services. Please browse our services below and feel free to get in contact with any questions you may have.
Hot Tub Move /Relocation Service.
We offer a fully managed Hot Tub Move/Re-site service from one location to another across Yorkshire and the surrounding areas.
Buying a used tub from facebook or ebay? Our Hot Tub moving service offers:-
Liaison with both parties to agree collection and delivery arrangements
Collection and Delivery end feasibility surveys*
Drain down and prepare for transport
Transport on our purpose built hot tub trailer
Installation and refill service
Fully Insured
Prices start from £250. if you would like a quote to move hot tub, please contact us with the following:-
Preferred date / time for move
Collection and Delivery addresses including postcodes
Photos or video of the locations showing the routes for moving the hot tub in and out of each location
Please note we don't offer any electrical work, this needs to be carried out by your qualified electrician.
We can offer hot tub lift services into gardens. over walls and fences with out Atlas Trailer Crane. capable of lifting a Tonne with a 6 metre reach, we can lift hot tubs over most obstacles into your desired locations.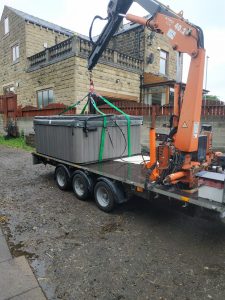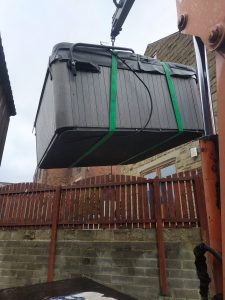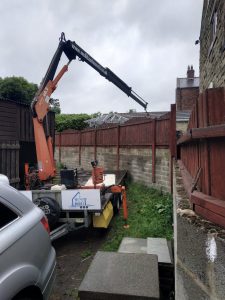 [pt_view id="4b224d2ck3″]
Hot Tub Cleaning and Maintenance Services
We provide a full service for cleaning and maintaining hot tubs for your hot tub at home or for owners of holiday cottages. We offer a range of services as follows
Weekly visits for chemical checking and balancing
Cleaning
Full drain/flush/refill
Pleas get in touch with us to discuss your requirements via email or 07525326044